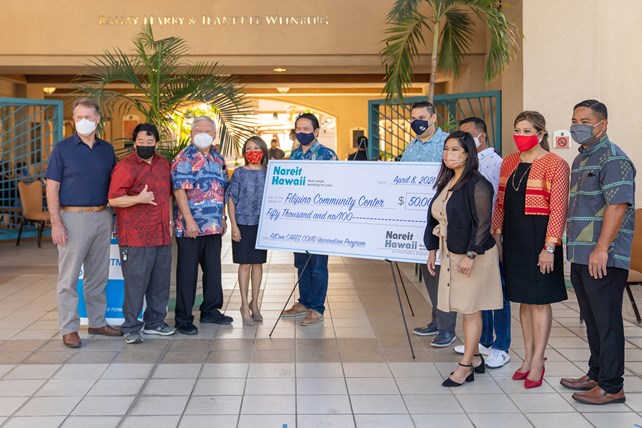 REITs Support Communities During the COVID-19 Pandemic
REITs statewide have implemented numerous initiatives to help support communities, small businesses and individuals affected by the COVID-19 pandemic. Among these community-based programs to help Hawaii with its recovery include the following:
Donating hundreds of thousands of dollars to local nonprofits to feed the hungry, provide medical care, and prevent homelessness.
Providing thousands of meals to help feed kupuna, homebound residents, families in need, and the homeless.
Donating a variety of essential food supplies, including fresh produce, dairy, and eggs for distribution by the Foodbank.
Giving personal protective equipment, gloves, masks, hand sanitizers, and cleaning supplies to nonprofit community organizations to help prevent the spread of infection.
Deferring, abating, and reducing rent payments for tenants whose business operations have been most impacted, particularly restaurants and retail outlets.
Continuing to pay staff members who have been idled during mandated shutdowns.
Supporting charitable causes and nonprofits in fulfilling community needs by providing food, supplies, and technical expertise.
Offering space at properties and in parking lots to serve as COVID-19 drive-thru testing sites.
Donating to the non-profit programs to vaccinate at-risk ethnic populations and communities across the state.
Check out some of the highlights below!